Overview

Challenges

Licensing, Permitting, and Inspections

Electronic Plan Review

Integration for eGovernment

eGov Consulting Services

Read Our Government Blog

Government and ERP

Customer Success
Vision33 is your partner for government digital transformation. Our primary focus is supporting government agencies as they modernize their operations and service offerings.
Our eGov consulting expertise is built on a foundation of solution implementation experience in two critical areas:
Licensing, permitting, and inspections platforms like Amanda and Accela
Electronic plan review software like DigEplan and

e-PlanREVIEW
Government agencies focus on the health and safety of their citizens, providing quality infrastructure and creating conditions for economic prosperity.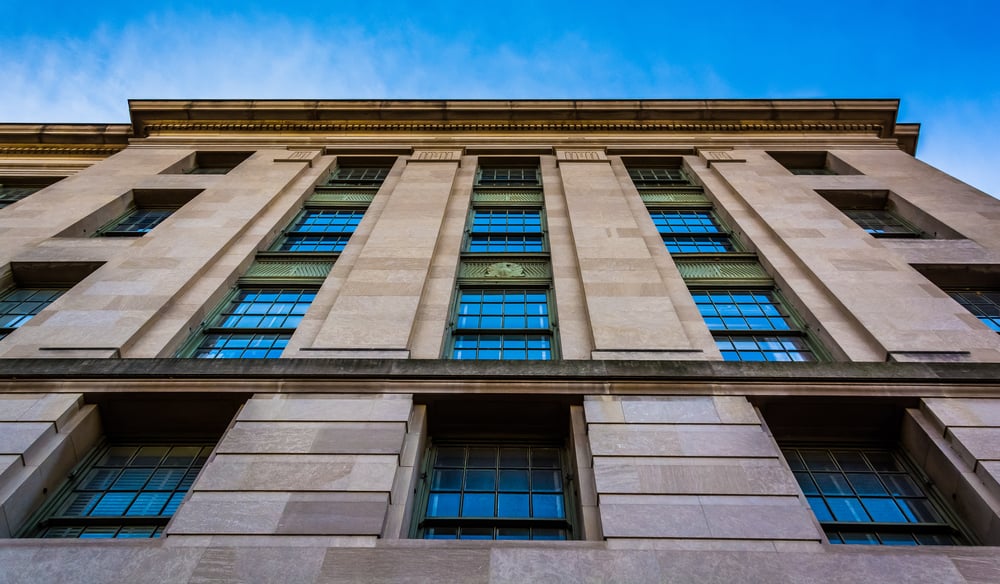 And although they want their customer experiences to match those of private businesses, government agencies often lag behind the private sector in technology and going digital.
As technology advances, your citizens' demands for fast, convenient online services will increase. Vision33 understands your agency's unique challenges.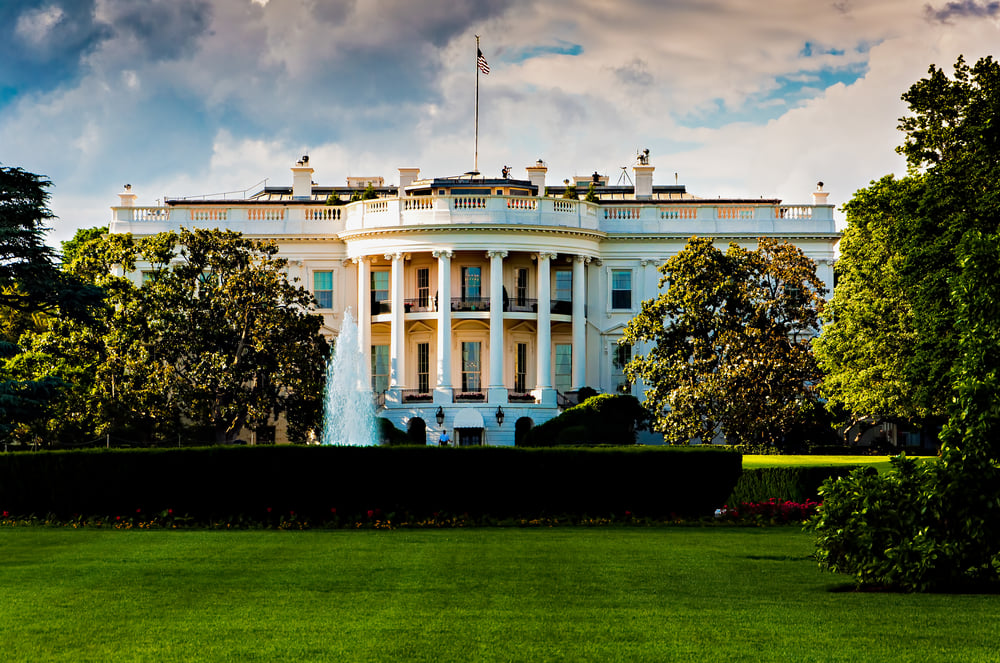 Many agencies use several standalone systems—some of which are outdated—to manage permits, allow registration for community events, and more. Working with disconnected systems that can't communicate means you're wasting time and manpower on manual, repetitive data entry. Siloed information can also increase technical debt and slow permit application processing.
Too much paper is another challenge. And using email to track manual, paper-based application status leads to lost information, miscommunication, mistakes, and delays. Gone are the days of long lines of citizens waiting for registration renewals. Online access is no longer nice to have—it's a necessity.
Frustrated yet? We empathize—but more importantly, we can help.
Vision33 partners with government agencies to solve these and other challenges with the right software and services. The logistics of going digital can make you want to stop before you even start but imagine a workday where everything you need is at your fingertips, and you save time and money.
---
eGov Solutions
Vision33 partners with leading eGovernment software companies to bring you the best solutions and services. Beginning your digital transformation journey isn't as difficult as you think—you can start in one area and expand as needed. Are permit applications and their manual processes creating the biggest headaches? Start there. If planning and zoning approval processing causes delays, that could be the best place to begin.
If you're unsure where to start, jump to our services section to learn how Vision33's consultants can help you define your requirements.
Licensing, Permitting, and Inspections
The Accela Civic Platform
80% of the top 100 U.S. cities use the Accela Civic Platform, and over 275 million citizens worldwide benefit from its software solutions.
Accela is powerful, cloud-based software that accelerates growth, increases efficiency and transparency, and allows governments to improve citizen services and fulfill the needs of growing communities. From planning and building to managing service requests, Accela levels the playing field so governments of all sizes can leverage "big-city" technology.
Accela includes everything governments need to make it easier for citizens to open and run businesses, apply for permits, schedule inspections, and more.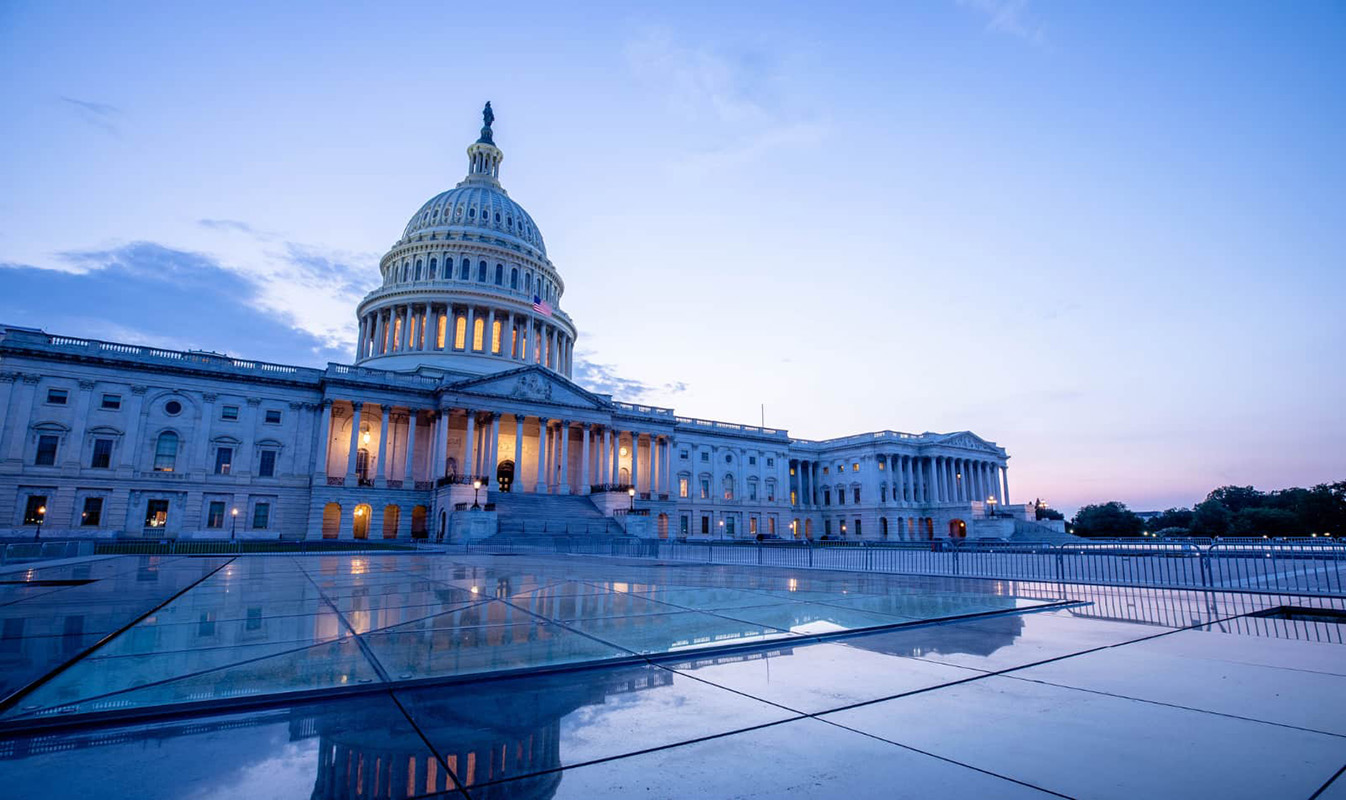 With Accela's flexibility and scalability, you're always prepared to address today's needs—and tomorrow's.
Critical features and benefits of the Accela Civic Platform:
Scalable SaaS (software as a service) solution
Integrates with existing systems
Offers a visual workflow designer
Provides a built-in, ad-hoc report writer
Allows robust user documentation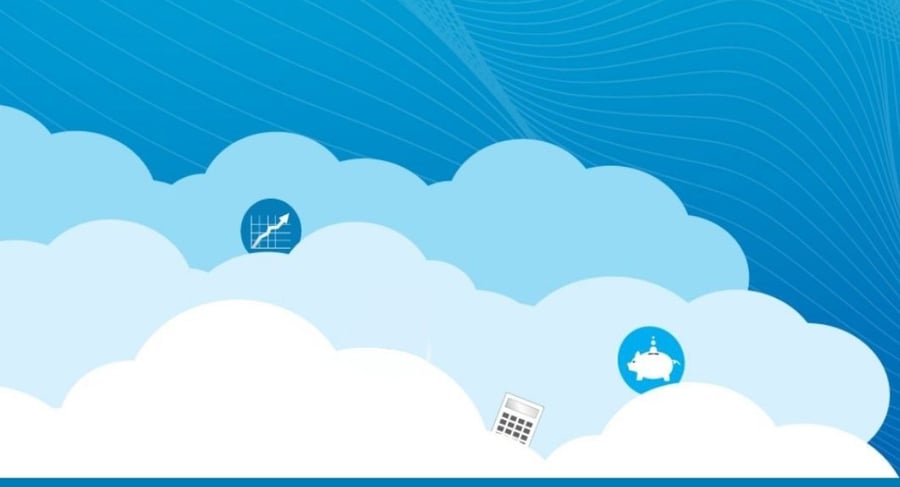 Clear the Air Through Cloud
Like many government agencies, the Monterey Bay Air Resources District (MBARD) struggled with legacy technology, including limited functionality, an inability to accept online applications, and on-premises servers.
Using Accela's Environmental Health Module, a game-changer for agencies seeking to digitally transform and better protect public health, MBARD digitized and modernized its air quality services.
Watch this on-demand webinar to:
Hear about MBARD's technology challenges
Learn how Accela digitized and automated MBARD's processes and workflow functions for employees, facility owners, and mobile workers
Understand how your agency can reduce manual effort, paper handling, and human error while improving productivity and service delivery
govService Amanda by Granicus
From permitting planning, licensing, and service requests to inspections and code enforcement, govService Amanda empowers government agencies to automate, track, and analyze their core processes. Amanda also makes eGovernment secure with advanced authentication, access control, and encryption technologies that meet modern agencies' security and compliance needs.
Contractors, builders, and residents can use Amanda to submit permitting and licensing application requests quickly and easily. Because you can host Amanda on-premises or in the cloud, you can set it up to meet your exact needs. The system is configurable and built with enterprise-grade security.
Hundreds of government agencies trust Amanda to digitize and streamline critical functions, from building construction and inspection to planning and zoning to business licensing and registration. No matter the scale or complexity, Amanda efficiently digitizes your essential operations.
Critical features and benefits of govService Amanda:
Highly configurable without writing code
Cloud-based or on-premises options
Citizen Portal allows citizens to apply, track, and pay important forms and invoices
Inspector App enables user-friendly, in-field, offline access
World-class authentication, access control, and encryption

Read these success stories to learn how:
The City of Toronto's Public Health Department reinvented its food inspection process to be more transparent and efficient
Washington County, Oregon's Clean Water Services implemented custom-configured permitting technology to serve 500,000 customers, track workflow, track plans submitted for review, and follow them through the organization
Thurston County, Washington, found the perfect technology for its Environmental Health, Building, Planning, Roads and Transportation Services, and Water and Wastewater Management departments

Consider these tips (and access an on-demand webinar!) to take your government agency's licensing, permitting, and inspection processes to the next level with the AMANDA platform.
Remember why you are doing this
Are you using Amanda as intended?
Identify common issues
Give powers to others
Build your own reports
Track data in the field
Empower the public


Your professionals can manage the entire review process without printing or copying large, complex development plans and documents. With an electronic plan review (EPR) solution, you can seamlessly open, edit, check older versions, and stamp and sign documents such as elevations, floor plans, and site plans.
DigEPlan
DigEplan is a global leader in providing integrated EPR for government technology platforms. DigEplan can be fully integrated with some of the world's leading government technology platforms, including Accela and Amanda.
DigEplan is 200% faster than desktop-based PDF tools, and there's no complicated duplication of functionality for workflows, portals, or document management—including no file downloads or uploads.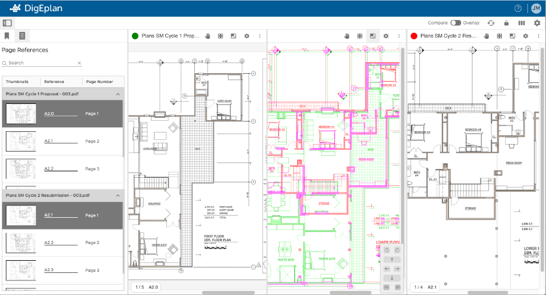 Built on the latest cloud technology, DigEplan's powerful but affordable set of features for electronic plan review can be configured in days.
Critical features and benefits of DigEplan:
Ability to fully integrate with Accela, Amanda, and other government platforms
200% faster than desktop-based PDF tools
Manages plans at sheet- or plan-level
Utilizes existing standard codes, checklists, and comments
Instantly analyzes resubmitted plans with the comparison and overlay function
e-PlanREVIEW by e-PlanSoft
e-PlanREVIEW by e-PlanSoft is for building and safety, planning, and public works agencies. This web-based EPR solution's collaborative review process allows multiple users to review simultaneously, making the process faster and more accurate.
e-PlanREVIEW integrates with existing permitting solutions to support your end-to-end, paperless permit application and approval process. The paperless plan check means no more shipping, storage, or printing costs for your agency or constituents.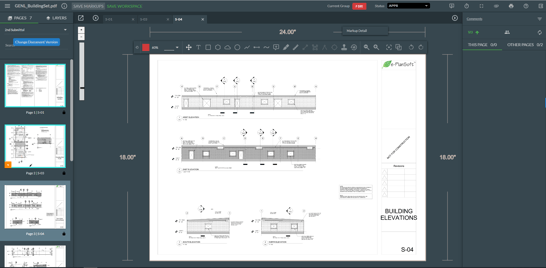 Critical features and benefits of e-PlanREVIEW:
Eliminates the need for multiple copies of large files
Offers easy-to-use markup, measurement, overlay, stamp, and comment tools
Allows teams to collaborate by editing the same document at the same time
Supports simultaneous reviews from different disciplines and departments
Integration for eGovernment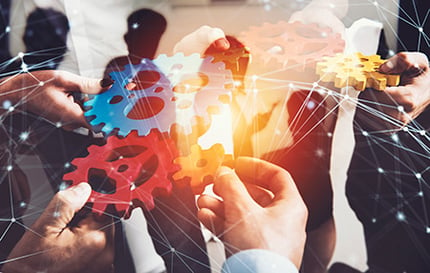 Integration has become increasingly important for government agencies as they seek to improve efficiency, reduce costs, and enhance the quality of their services.
One prominent technology driving this trend is integration platform as a service (iPaaS) solutions.
Born in the cloud, The Saltbox Platform is Vision33's exclusive iPaaS solution that seamlessly integrates business systems, synchronizes data, and automates processes.
Unlike point-to-point connections that require custom code, Saltbox empowers government agencies with pre-built connectors and templates to quickly establish system connections.
With Saltbox, the options for integration between your applications are limited only by your imagination. Government agencies love Saltbox because it connects permitting, licensing, accounting, document management systems, plan review software, online payment processors, and more.
Agencies that use Saltbox save time, eliminate human error, and transfer data between systems at lightning speed. And Saltbox is quick to implement, easy to use, and affordable.
Saltbox benefits:
Automate manual processes
Boosts operational efficiency
Increases life span and value of existing IT investments
Improve data integrity, reduce data silos and data duplication
Reduce operational and IT support costs
Vision33 collaborates with customers and partners to eliminate complexities and transform public sector clients into digitally enabled government agencies. We've been delivering IT consulting and professional services to public sector clients across North America since our inception. Simply stated—we know government.
Vision33 has experience working across multiple jurisdictions at the federal, state, provincial, county, and municipal levels. In North America, we have direct experience with public sector agencies, boards, and commissions.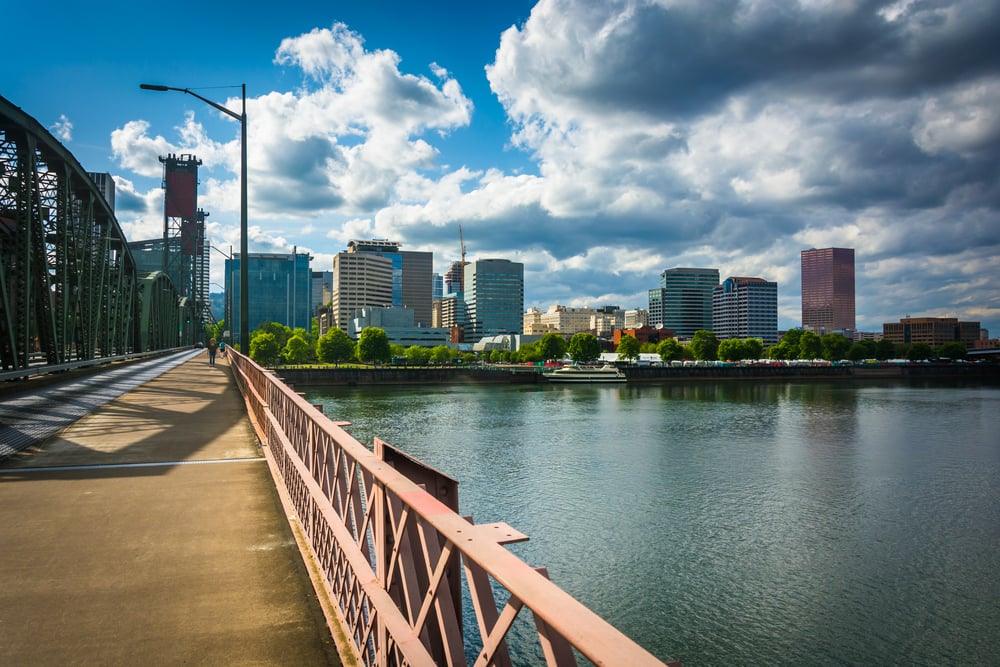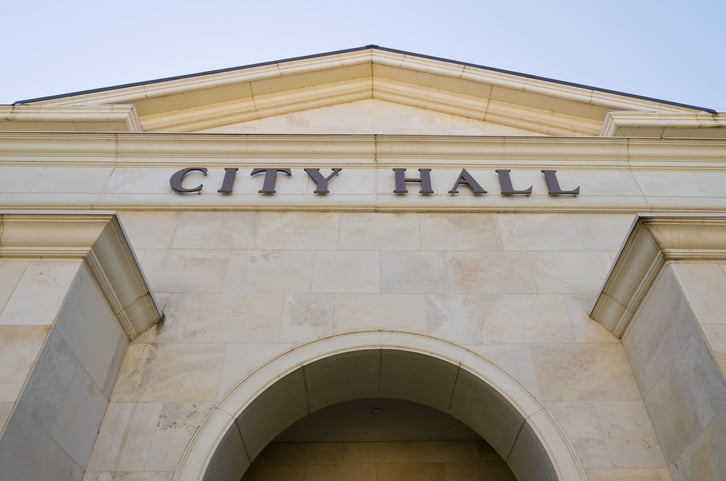 To obtain real value from technology investments, agencies need an experienced, qualified eGovernment implementation partner who maximizes technology's benefits, aligns them with an agency's processes and goals, and minimizes the risk of implementing a sophisticated application that touches every aspect of the organization.
Whether you're considering putting a specific government service online, performing a readiness assessment, or planning to upgrade or expand existing technology solutions, Vision33 can position you for success. Our expertise with government at all levels enables our consultants to carefully assess customer requirements and formulate the perfect solution.
Vision33 will help you:
Optimize your technology investment
Automate processes
Deliver government services efficiently
Save time
Reduce costs
Improve overall citizen satisfaction
When you partner with Vision33, you become part of a flagship program of dedicated customer support, training, and enablement programs to ensure your team learns your solution quickly, without the stress of rolling out new technology. This support program is one reason for our high customer engagement and retention rates.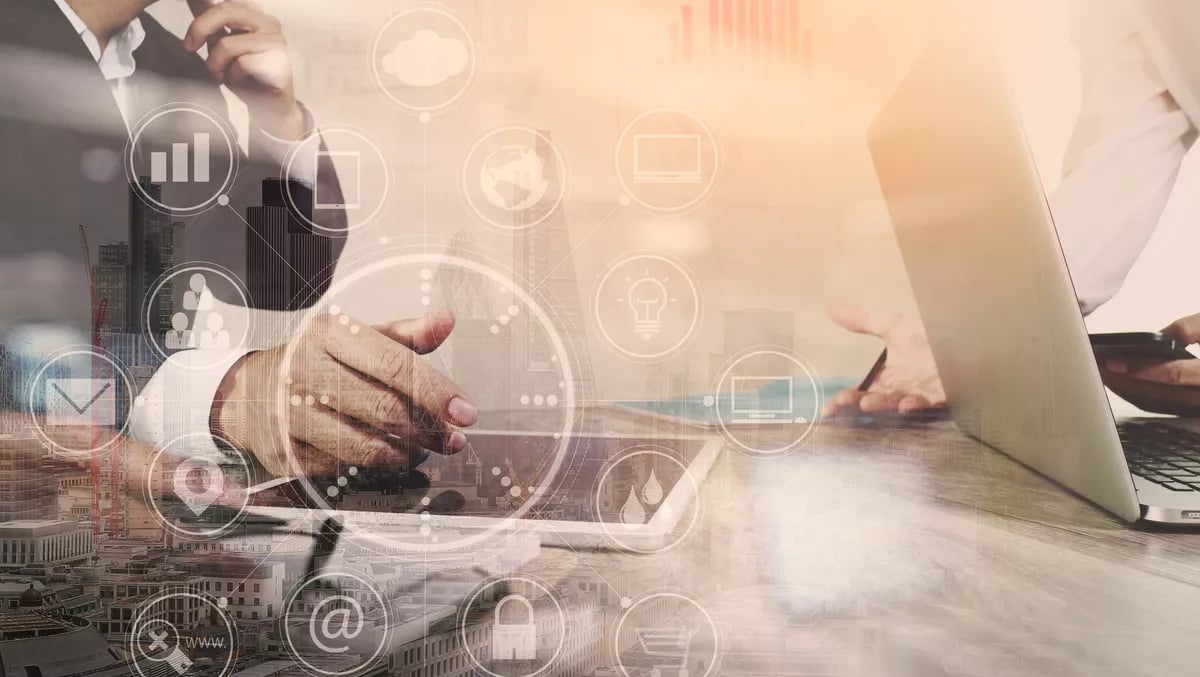 Contact us if your agency:

Is overwhelmed by manual processes
Can't deliver the convenient online services your citizens want
Has invested in new technology no one uses—or uses as a document repository
Needs to upgrade its current solution
Enterprise resource planning (ERP) solutions are a type of business management software. They allow you to manage your entire agency—including finance, accounting, human resources, procurement, and projects—from a single, unified system.
With ERP, your agency can easily:
Consolidate across multiple entities. If your agency has multiple locations or departments, an ERP automatically consolidates the data from those entities, giving you complete visibility of finances across the whole agency.
Get real-time data insights. Take control of budget and funding expenditure and prevent overspending with a real-time view of remaining finances.
Enjoy powerful reporting and role-based dashboards. With pre-defined reports and custom report functionality, get complete data visibility for fast, confident decisions in just a few clicks.
Comply with best practices. Compliance controls and automated processes ensure users comply with best practices and prevent information gaps.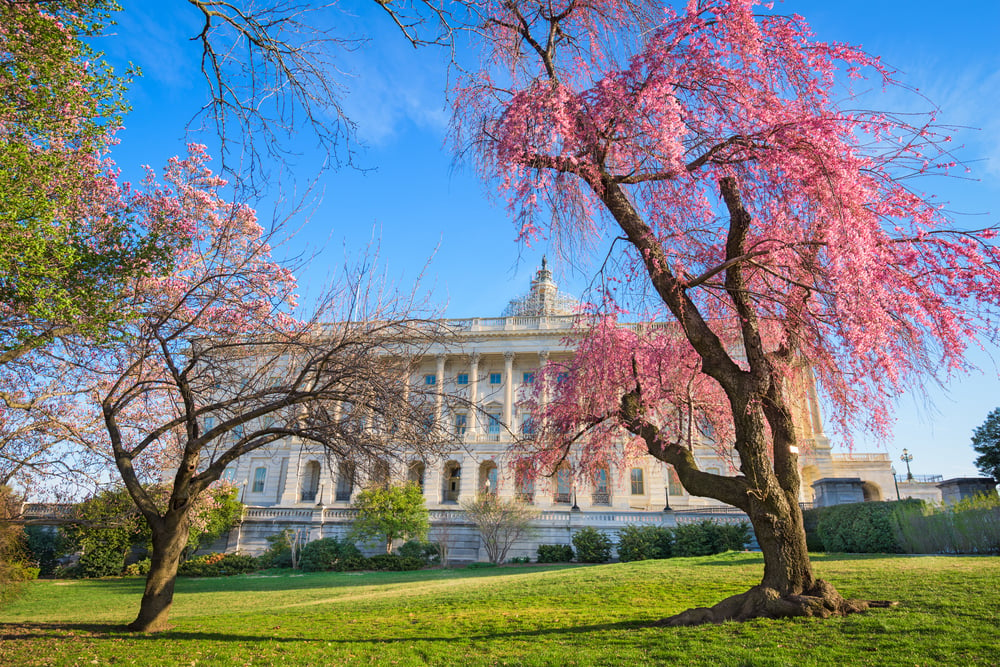 With a solid ERP system, your agency staff can work and collaborate anytime, anywhere, on any device.
ERP is also ideal for First Nations communities with specific government reporting, asset tracking, and family services needs. A cloud-based ERP system is a powerful solution for remote indigenous communities and provides robust financial tools to ensure their communities are well cared for.
SAP
SAP is one of the world's leading producers of business management software, with solutions that facilitate effective data processing and information flow across organizations. The company is well-known for its ERP software.
SAP Products for Government
SAP predicts that by 2025, many public sector organizations will take advantage of new technologies and breakthrough innovations to become more proactive, automated, foresighted, data-driven, and citizen-focused.
SAP offers solutions for:
Public sector budget planning. Manage financial performance, control costs, and execute strategy.
Data-driven policy design. Rebuild trust through evidence-based public policies.
Policy portfolio management. Manage the inventory of established and planned government programs.
Grant budget operations for grantee. Plan, budget, identify, obtain, and record all grant funding with an integrated tool.
Portfolio and product management. Develop new products and services based on value-driven investment decisions.
Public sector budget operations. Optimize financial resources to achieve transparency and compliance.
Grantor management: Plan, select, manage, and evaluate grant programs with a single, integrated system
Omni-channel customer service. Provide world-class services to citizens with a great digital experience.
Digital cabinet room. Reimagine government leadership for the digital economy.
Bringing the Building Permit Process Online
The Town of Ellington, Connecticut, wanted to modernize its computer system and make it easier for citizens to access the building permit process. The town had a database, but everything was done on paper, and building officials couldn't access records while in the field. The town received many requests to offer the service online–particularly from contractors who had access to online permitting in neighboring municipalities.
This short success story explains how the Town of Ellington partnered with Vision33 to bring its building permit process online and transform its operations.
Enabling Employees to Work Remotely
After 20 years of using the same government software, Plum Borough, Pennsylvania, had reached its limit. It could print documents, but a dated Microsoft Access component didn't allow document or photo attachments. Information was hard to find, and it was impossible to create customized reports. Some of the borough's 70+ employees couldn't get the software to run on their computers. Plum Borough needed more robust software with mobile capabilities to make it easy for employees to work from home.
This short success story explains how Plum Borough transformed its operations shortly after partnering with Vision33 and implementing the right technology.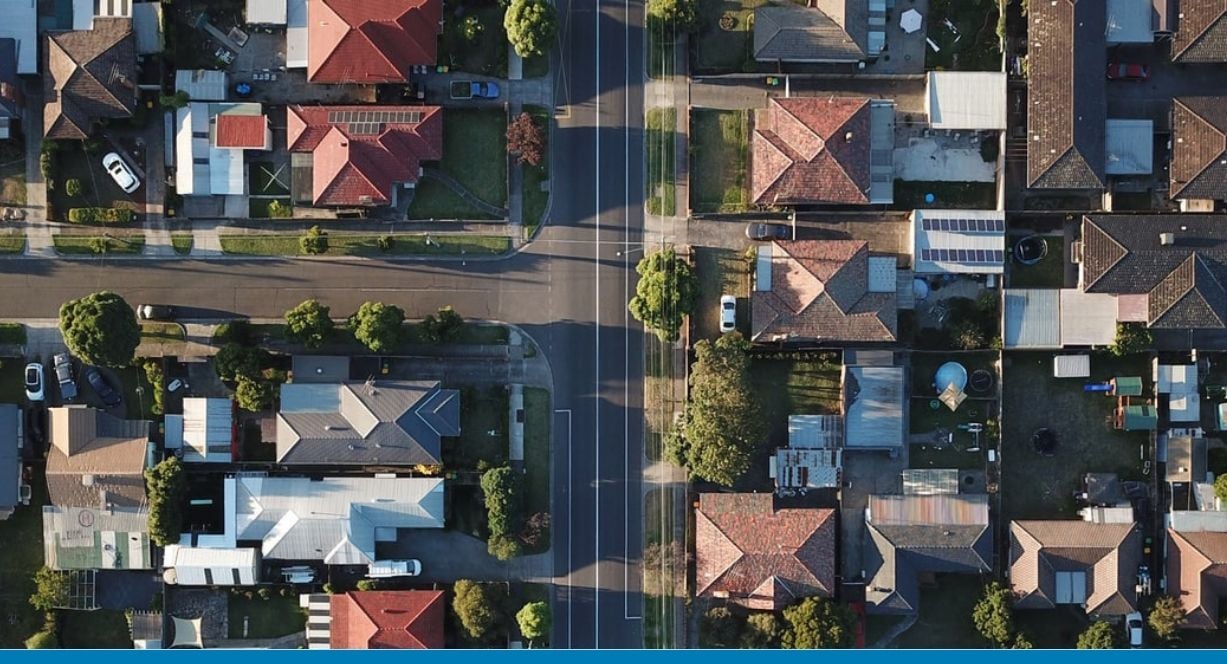 Let's Meet Your Challenge Together
Vision33 provides comprehensive end-to-end implementation services for government agencies. Whether we're implementing a new system, upgrading an existing one, or providing support resources, our eGovernment professionals help agencies throughout North America realize maximum value from their technology investment.