About DigEplan

Features

Services

Avolve Software is the global leader in electronic plan review (EPR) software. Its DigEplan solution is cloud-based and can be fully integrated with the world's leading government technology providers, including Accela and Amanda.
Reviewing permits, licenses, inspections, applications, floor and site plans, etc. is a common government task that's typically paper-based or performed with standalone tools. Unfortunately, these methods lead to lost information, miscommunications, mistakes, and delays.
DigEplan eliminates paper-based processes and standalone tools and empowers governments to create an efficient, technology-based, integrated plan review process. With DigEplan, your agency will increase productivity, streamline permit issuance, and enhance the staff and applicant experience.
Avolve Software is trusted by customers across five countries and supported by industry-leading research and development investments. This ensures its robust EPR solutions maximize jurisdiction efficiency and economic growth—today and into the future.

Rapid implementation
Because DigEplan is cloud-based and pre-integrated with many government technology providers, it can be up and running in just a few days.
Improved performance
Supports native PDF, 2D CAD, Microsoft Office, and multiple image formats
200% faster than desktop-based PDF tools
Uses industry-standard REST APIs
Can be launched from workflow, task, record, or document views
Enables remote work
Planning and permitting services can be delivered remotely
Government employees can review and collaborate from anywhere
Saves money
Eliminating paper-based processes means no more money spent on printing, scanning, and storing paper plans.
Deep integration
DigEplan synchronizes with existing modules and workflows, so users never have to upload or download files or use a secondary system.
DigEplan can be implemented as a standalone solution, or it can be integrated with other applications for a seamless experience.
By integrating an DigEplan with a product like Amanda or Accela, plan review professionals at your agency can open, review, and annotate an applicant's plan documents without leaving the back office. Applicants can be automatically informed of updates made by staff, and the applicant can see the changes and leave their own comments or updates using their own computer or device.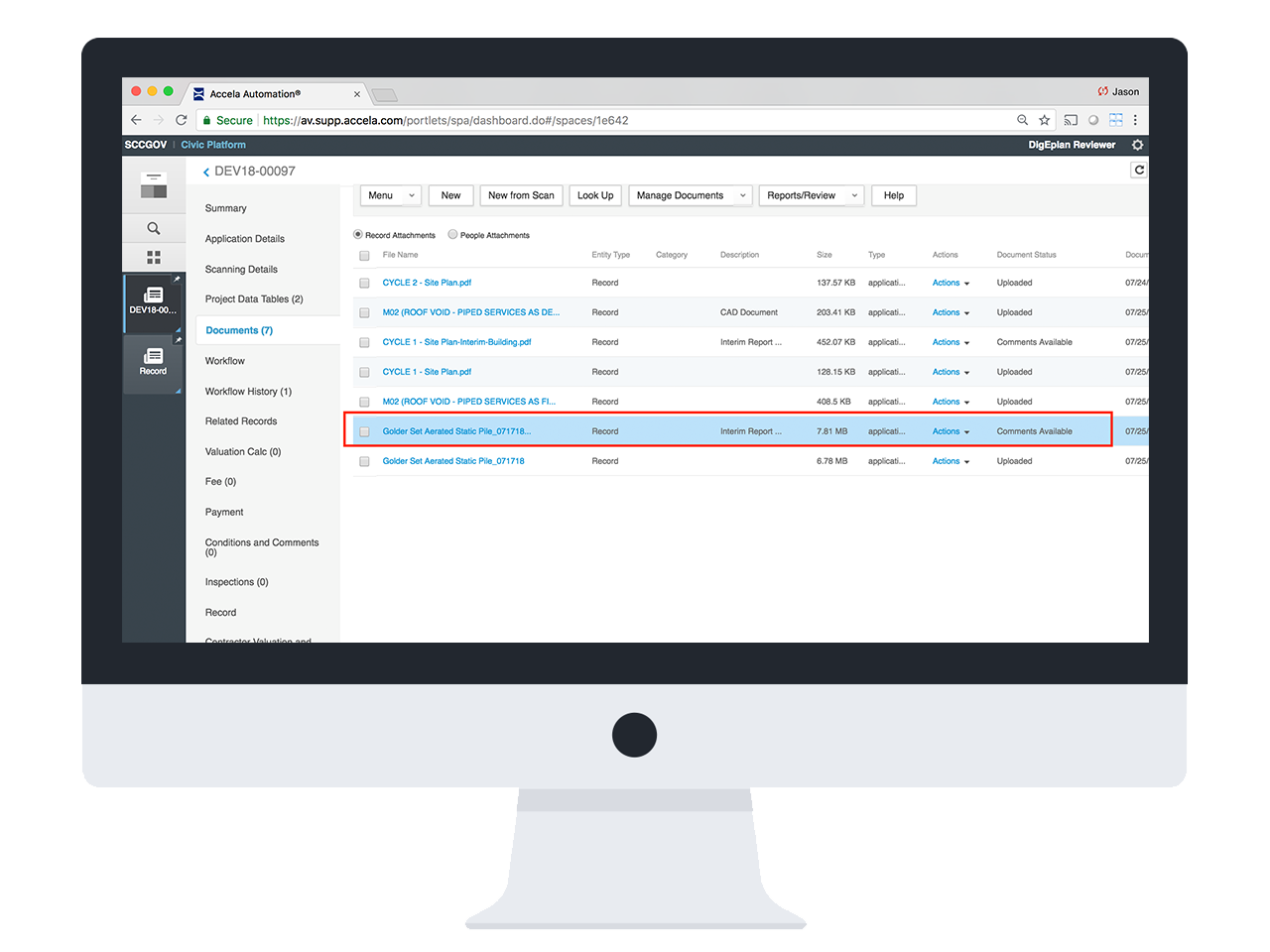 As a value-added reseller (VAR) for DigEplan, Vision33 is your key partner for sales, implementation, and support of this EPR solution. We have years of experience integrating DigEplan for multiple government agencies throughout North America, and we maintain a close relationship with DigEplan's developers.
---
For more information about DigiEplan services, please contact us.